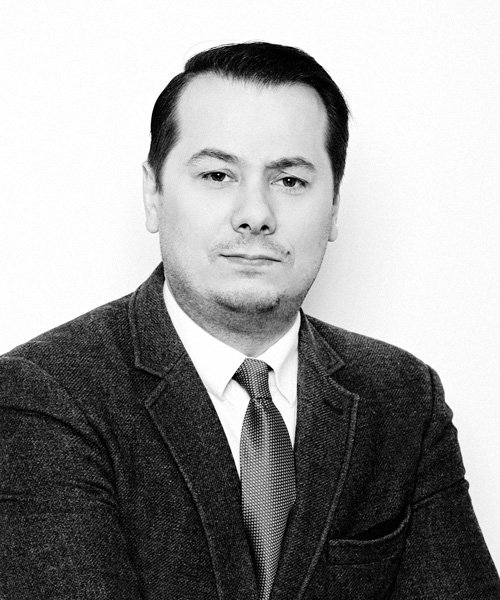 Arkadiusz Szczesiak
tax advisor, counsellor at law
He has been cooperating with MASIOTA – adwokaci i radcowie prawni for many years. He is also a head of the tax department in a reputed audit firm in Poznań.
He gained his tax law expertise while working in the following departments of the First Wielkopolska Tax Office in Poznań:
Tax Accounting Department – responsible for doubtful arrears, including issues related to representing the creditor in administrative enforcement and bankruptcy proceedings as well as regarding tax liabilities and arrears (overpayments, payments, statutes of limitation, security, etc.)
Indirect Tax Department – responsible for conducting tax proceedings relating to goods and services tax (VAT)
Tax Proceedings Department – coordinator of the tax proceedings team (VAT, tax on civil law transactions, PIT and CIT).
He successfully completed a counsellor at law training at the Regional Chamber of Counsellors at Law in Poznań. After passing the exam, he was entered on the list of tax advisors. He completed post-graduate courses in International Tax Strategies as well as Transfer Pricing and Tax Management (SGH Warsaw School of Economics). He also attended accounting courses organised by the Accountants Association.
Drawing on the experience gained during his work at the First Wielkopolska Tax Office in Poznań, he represents taxpayers before National Tax Administration authorities and administrative courts in disputes over taxes, customs and administrative enforcement.
He also specialises in legal and tax restructuring issues and drafts transfer pricing documentation.
He speaks English.
E-mail: a.szczesiak@masiota.com
---